Valencia Summit
One of the best laid-out and executed communities in Santa Clarita, The Summit, offers home buyers something they don't usually see in newer communities: a custom home feel. While these aren't custom built, you don't feel like you are driving through a set of tract homes here. Located just east of College of the Canyons, The Summit is quite literally in the center of town, though the hills and curving roads are 180 degrees the opposite of what a town center usually looks like. The Summit is plugged in to the paseo network of walking and bike paths, and the trail leading away from the YMCA into the hills is simply amazing.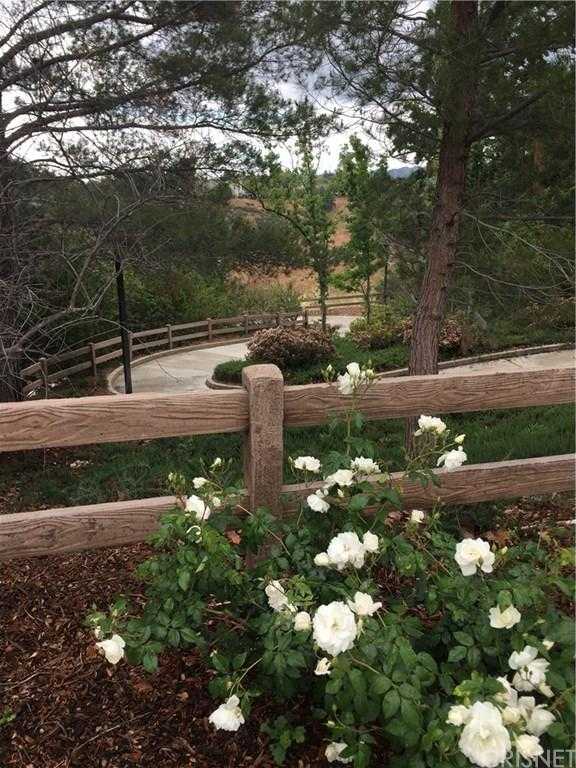 HOA's for detached homes are nominal, while the HOA's for town homes are not (Earthquake insurance). No Mello Roos assessments here, though. (Check with us for specifics on this, and all other descriptions, as there is always an exception to every rule.)


Stratford Collection Town Homes - Built in 1989, these Summit town homes are some of the best available in Valencia. For town homes, they are very nice sized with a typical size being from 1500 SF with 2 bedrooms and 3 bathrooms and there are also some 3+2's with over 2000 SF.
Chelsea Homes - Built around 1986 the homes range in size from 1600 SF with 3 bedrooms and two baths, to over 3000 SF with 5 bedrooms with 3 baths. Although the the HOA amenities include a beautiful swimming pool, and BBQ area, the majority of homes have swimming pools and great backyards, perfect for entertaining.
San Marino Homes - Built around 1988, the San Marino homes may run a little larger, with more two story homes. Some offer wonderful views.
The SWEET SPOT: Homes in Valencia Summit from $450-$550K